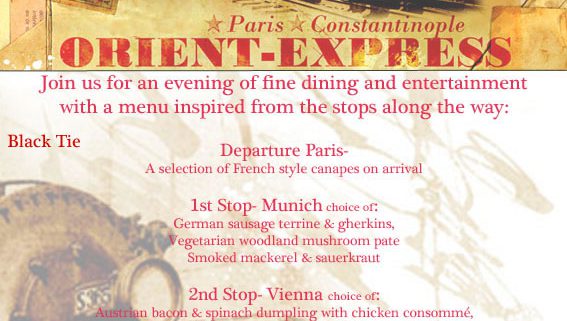 The Social Committee are proud to present 'A Night on the Orient Express'
Join our Black Tie event for an evening of fantastic food, inspired by the stops made by the Orient Express, and superb entertainment. At just £25/head you won't get better value anywhere in the land.
The night starts at 7.00pm with "departure" at 7:30pm.
Places are strictly limited so be sure to get your name down early.
Click on the image below for further details and full menu choices (pre-ordering required).
Raffle Prize donations are gratefully received.
(This is a Members and Guests only event. If you are interested in becoming a Freemason or finding out more then please contact us by completing the form at the bottom of the page. We would love to hear from you.)